MBM & Performing @ International Women's Fair, Spring Fair & Snoods!!
Howdy my lovely people
Hope this finds you all well and dandy.
Got some news I thought you should know about.
I'll be setting up shop at the Women's International fair at Spitalfields Traders Market, Brushfield Street E1 6AA (Liverpool St tube). On the 10th March, 10am -5pm. Addmissiong is absolutely free. Everyone's favorite price!
There will be over 100 stalls and stands with Women's Groups & Organisations, Artists, Book Publishers, Craftswomen & Designers raising funds, selling work and presenting themselves to the press and public in this highly accessible location. There will also be a host of performances and workshops and I'll be hitting the stage at 2pm prompt.
So there'll be so much for the young, old, male or female to feast their eyes on. A great family day out.
I'll also be at the Angel Spring Fair with Candid Arts Trust on Torres St. Friday 23rd – Sunday 25th March.
After exhibiting in the Angel Christmas Fair last year I was very keen and excited to be part of the this year's Spring Fair too.
It's a preview evening on Fri 23rd from 6.30pm – 9pm and 11am – 6pm on Sat 24th and Sun 25th.
I'll have my headpieces and jewellery on sale so come and get some MBM in your life.
And last but not the least, my Super Chunky Snoods!!!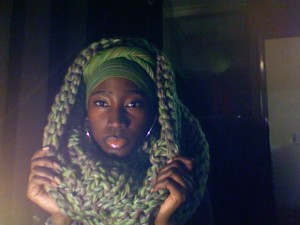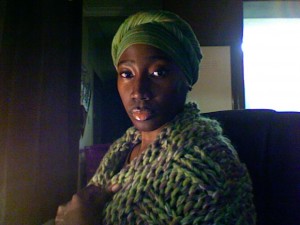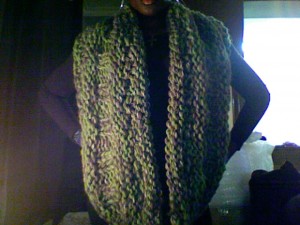 As you can see from the pics above they can be worn in a variety of ways and are super warm. Considering we occasionally experience 4 seasons within a day, this could come in handy anytime of the year in the UK. They are made with 100% wool, currently at an introductory price of £45 and can be made in any colour of your choice. Just contact me with with your colour or colours and your wish shall be granted. But be quick as the introductory price ends on the 31st March.
Prepare to be jazzmatized and more….
Missbee
---